Retainer/Ongoing Relationship
Port of Long Beach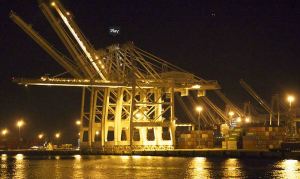 The Port of Long Beach initially hired SAE Communications to create its first-ever Crisis Communications Plan, which was later updated to be a compliant with federal emergency management best practices and re-named the Emergency Public Information Plan. From this initial assignment, SAE has remained of counsel to implement an organization-wide "key message culture" to ensure consistent and strategic messaging in all Port communications. In addition to regular message training, SAE conducts regular:
Presentation training
Emergency communications drills and exercises
Updates to the Port's Strategic Communications Plan
Ongoing counsel to senior executives and appointed officials
Support for its massive capital improvement projects
---
City of Beverly Hills

Following our preparation of the city's Strategic Communications Plan, Beverly Hills asked SAE to stay on board to function as the acting Deputy City Manager to supervise legislation relations and communications programs. Among the many assignments was to supervise current staff, conduct a nationwide recruitment/assessment center for their key communications management personnel and to implement our newly-prepared communications plan.
---
City of San Jose
The office of the City Manager regularly brings in SAE to provide key message and general communications training to all management staff, especially new senior and supervisory staff. We also assist newly elected officials to assist in their transition from the campaign trail to serving in the vastly different role of public official.
Return to main Case Studies page